About
We strive to provide the freshest, great-tasting Malaysian Cuisine in Surrey. We are committed to quality service and food at a great price.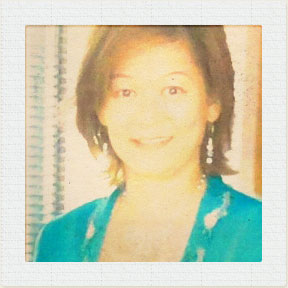 Malaysian Hut's Chef: Irene Chang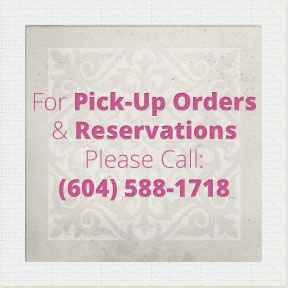 The Restaurant
Malaysian Hut is a small family run business since 1998, specializing in East Malaysian style cooking. Our goal is to immerse you with the unique, rich flavors of Malaysian cuisine. We import most of our ingredients such as palm sugar and belacan (shrimp paste) straight from our hometown of Miri, Sarawak. We are delighted to offer traditional Malaysian dishes that you cannot find anywhere else in the Province, such as Pulut Pangang (sweet glutinous rice with shrimp paste wrapped in banana leaf), Rojak (traditional Malaysian salad), Loh Mee (egg noodles with a minced meat sauce), Kuching Curry Laksa (noodle in soup) and Kuih Dadar (crepe infused with pandan leaves and wrapped with finely shredded coconut in palm sugar).
Our clientele come from many different places, especially during the summer months, from Edmonton, Calgary & Victoria and we are quoted as "one of the restaurants they must visit during their stay" and even order take out to bring home with them on their last day. Throughout the years our greatest pleasure is getting to know our clientele and making them happy with every meal.
The Chef
Irene Chang was born and raised in Miri – a small city North of Sarawak, Malaysia. In 1989 she immigrated with her family to Vancouver, BC and quickly found work as a seamstress designing one of a kind outfits and bridal wear for her clientele. She discovered that it was challenging and lucrative but ultimately unfulfilling. Therefore, putting her trust in a force higher than herself to guide her to the means to use her gifts and talents in a way that would bring joy to her and others, she followed her passion and landed in the kitchen.
It felt like she was home again. The kitchen was where she grew up. It was in her Grandmother's and Mother's kitchen where she found her passion for cooking. Her restaurant Malaysian Hut in Surrey, BC became a local favorite, and winning "Best Malaysian Food" in The leader 2011. Appearing also in The Province, Asia Post and Video Blogs, she has represented her hometown of Sarawak, Malaysia well.
Irene's talent truly does shine through her food, and her caring nature can be seen when she treats you like a friend in her home rather than a client in her restaurant. Her constant drive to provide and feed you the best like she would feed her own, is the passion that has kept Malaysian Hut running for over a decade.
Malaysian Cuisine
Various ethnic groups in Malaysia have their own dishes, but many dishes in Malaysia are derived from multiple ethnic influences. Food preparation differs from place to place, although many of the foods used are alike. Spices, aromatic herbs and roots are all used in Malaysian cuisine.
Variety is the spice in Malay food. The traditional culinary style has been greatly influenced by the long-ago traders from neighboring countries, such as Indonesia, India, the Middle East, and China. Malay food is often described as spicy and flavorful as it utilizes a melting pot of spices and herbs.
Malay cooking incorporates ingredients such as lemon grass, pandan (screwpine) leaves, and kaffir lime leaves. Fresh herbs, such as daun kemangi (a type of basil), daun kesum (polygonum or laksa leaf), nutmeg, kunyit (turmeric) and bunga kantan (wild ginger buds) are often used. Traditional spices such as cumin and coriander are used in conjunction with Indian and Chinese spices such as pepper, cardamom, star anise and fenugreek. Seasonings play an important role in Malay cooking as they often enhance the food taste and flavors. Many of the seasonings are not dried spices but are fresh ingredients such as fresh turmeric, galangal, fresh chili paste, onions, and garlic. A combination of fresh seasonings and dried spices are normally pounded together to make a fine paste and cooked in oil. Fresh coconut milk is often added.
Rice is the staple diet in any Malay meal. It is often served for breakfast, lunch, dinner, and supper too. Most meals are eaten by using your fingers, and eating utensils are kept to a minimum. All dishes are served at the same time, accompanied by a refreshing drink. Fish is popular in Malay cooking, as with other seafood such as shrimps and cuttlefish. Beef and mutton are very popular choices but never pork as it is against their religious beliefs to eat pork. The other popular white meat is chicken.
One of the most unique Malay dishes is the "roti jala" (lacy pancakes), which sometimes replaces the staple rice. Roti jala is an ideal accompaniment to any dish with lots of rich gravy and is often served during special occasions. It is made from a mixture of plain flour and eggs, with a pinch of turmeric powder and butter. Desserts are a must for any Malay meal. Easily available at most local restaurants and roadside stalls, Malay desserts are invariably very sweet and include ingredients such as coconut milk, palm sugar, and flour.